As you saw in my last post, I am a self-proclaimed picky eater. I think lots of different foods are just downright gross. But, what about the foods that are just weird, odd, or downright strange? Not just to picky eaters like myself but to most people in the world? Here is a list of 10 strange restaurant delicacies from around the world that make even the most adventurous foodies go "Wait, what?".
1. Birds Nest Soup – China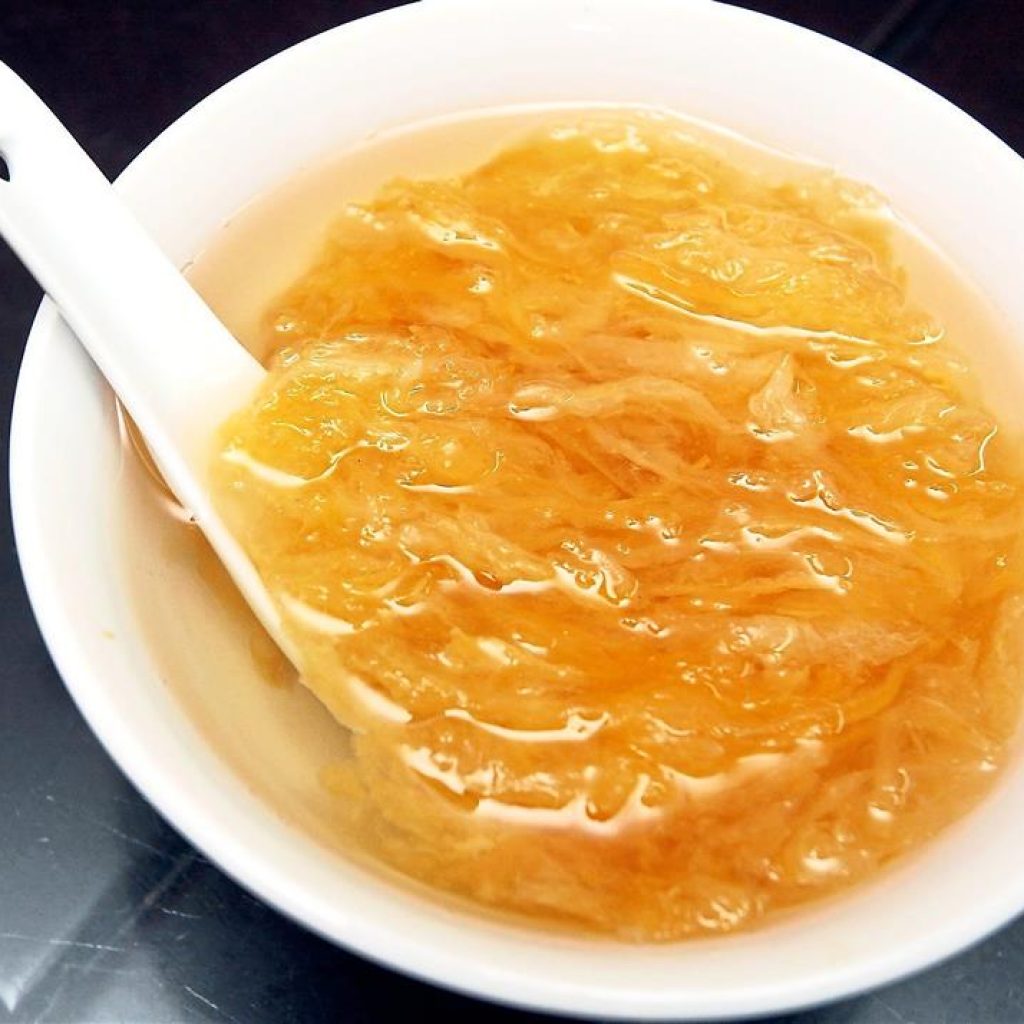 Image Credit: http://star2.com
A soup made out of a birds nest? What? This strange delicacy has strong roots in it's home of China as it is believed to have medicinal properties. The soup is made from the nest of the swiftlet bird which is native to southeast Asia. Since the nest is made mostly from bird saliva, it is safe for human consumption. This delicacy is one of the most expensive animal products as the swiftlets often nest in coastal caves which are difficult to reach by humans. They say the soup doesn't have much taste and the texture is similar to that of softened gelatin.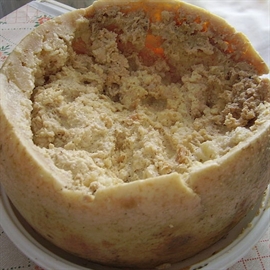 Image Credit: http://cooking.top5.com/
Also called Casu Marzu, this aged cheese literally translates to "Rotten Cheese" and boasts a surprising crunch in the form of real, living maggots inside the cheese. The introduction of these larvae cause the cheese to have a soft, almost liquid texture. Some feasters remove the larvae before eating the cheese but the ones who do not have to shield their eyes as the distressed creatures tend to jump out of the cheese. This dish sounds like something straight out of Ripley's Believe it or Not.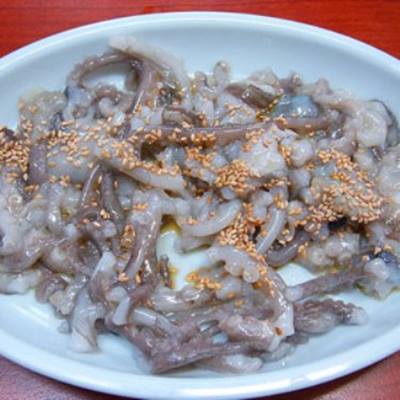 Image Credit: http://www.beliefnet.com
San-Nakji is a raw seafood dish served in Korea while the octopus on your plate is STILL MOVING. The dish is sprinkled with sesame oil and sesame seeds. Apparently consuming this dish is a real challenge as the octopus tentacles continue to suction onto the side of the plate as they squirm around. This delicacy is also considered a choking hazard as the tentacles stick to the consumers teeth, tongue and throat. I like my food to be still, thanks.
4. Puffin Heart – Iceland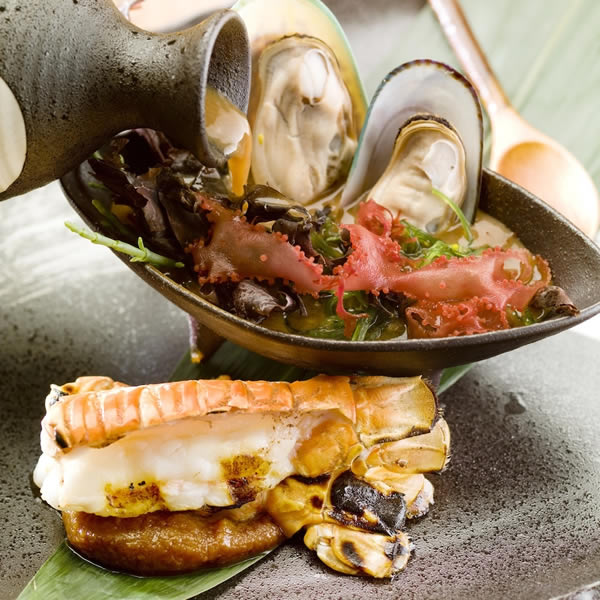 Image Credit: https://www.we-heart.com
As a Newfoundlander this one hits near and dear to my heart. Who could kill a sweet little puffin, and then eat its still beating heart? Apparently an Icelandic tradition is to catch the low flying birds in a large net, break their necks and eat their heart raw. Though it may seem barbaric to some, this is a long standing Icelandic tradition and the puffin meat is then cooked and consumed. It is described as tasting somewhat like a combination of fish and chicken.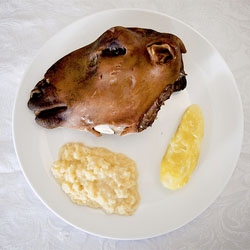 Image Credit: http://tasteologie.notcot.org
Smalahove is a dish traditionally served before Christmas in Norway and consists of an entire sheep's head on a plate. If that doesn't freak you out I don't know what will! As of 1998 though this dish must be a lamb's head and not the head of a full grown, adult sheep. This dish is often served with rutabega and potatoes. It used to be considered a "poor man's meal" but is now a delicacy. At least they remove the eyes first, right?
6. Brain Sandwich – United States of America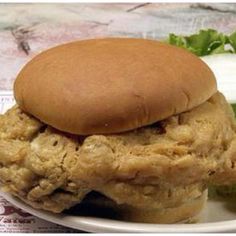 Image Credit: http://media.washtimes.org
Americans are known for some of their crazy dishes. Most of these plates are over sized meals, strange combinations of two dishes or a twist on a familiar plate. The brain sandwich does not fit into either of these categories. Though this dish simply looks like an over sized hamburger, instead of biting into a juicy beef patty you'll be biting into the brain of a calf. Ick. Some restaurants have switched to using pig's brains as a precaution against mad cow disease but you can still get the calf brain at several mom and pop eateries in the Ohio River valley.
7. Fried Tarantula – Cambodia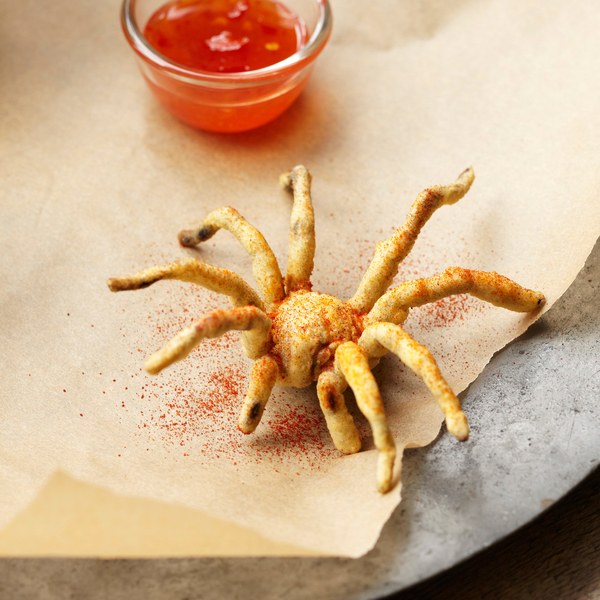 Image Credit: http://www.epicurious.com
Too many legs for me I can tell you that! These creepy crawlies are fried and seasoned with salt, garlic and chili. Foodies who have braved this dish say it tastes like a mix of cod and chicken. They also say there is a contrast in texture between the crunch of the outer shell and the soft meat inside. Some very adventurous foodies eat the entire thing, organs and all while others simply eat the leg meat. 
8. Grilled Guinea Pig – Ecuador/Peru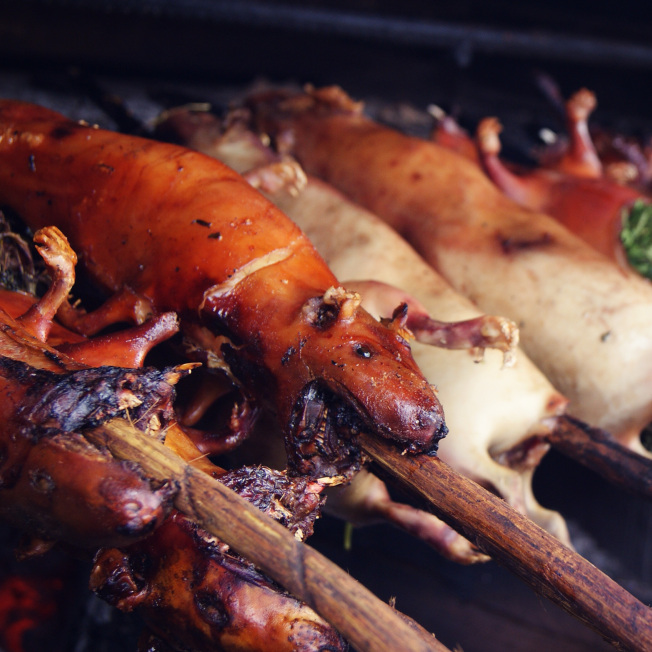 Image Credit: https://gracetheglobe.wordpress.com
This dish, also known as Cuy Asado, simply features grilled guinea pig. Not one to show any rodent lovers that's for sure. The dish can be served whole or cut up into bite sized pieces. Guinea pigs are often used for food in Ecuador and Peru, dating back to pre-colonial times. They often use a fermented corn drink to marinate the meat before cooking, but this can be substituted with beer. It is often served with rice, potato wedges and occasionally peanut sauce.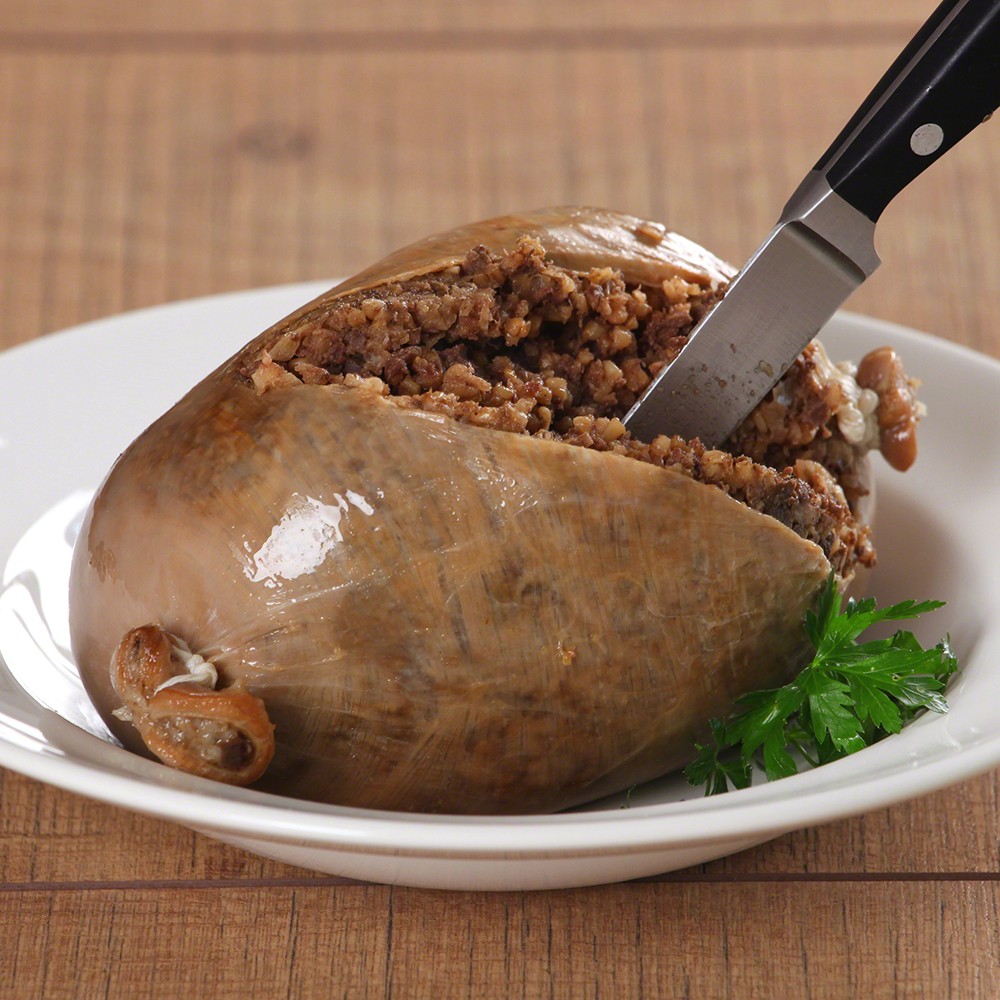 Image Credit: http://bloodandporridge.co.uk
Haggis is a dish served in Scotland that consists of a sheep's heart, liver and lungs minced together with vegetables and spices. This is then wrapped in a casing, but authentic haggis is wrapped in the sheep's stomach. According to the 2001 English edition of the Larousse Gastronomique: "Although its description is not immediately appealing, haggis has an excellent nutty texture and delicious savoury flavour". Yeah, I'm just going to trust the experts with this one.
10. Sourtoe Cocktail – Canada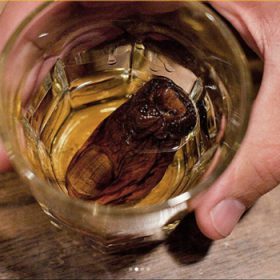 Image Credit: https://realestatetourism.ca
I first heard about this dish when it became an inside joke at the office. HelpMeOrder Co-founder Peter Francis found an article about a bar that had their best dehydrated toe stolen. What? We then researched to find the Sourtoe Cocktail club served a cocktail with a dehydrated toe inside. We couldn't believe it existed and even told the other HelpMeOrder co-founder Mina Michail at our next company meeting. To date over 100 000 people have joined the Sourtoe club by drinking the cocktail. I don't think I'll be joining that club anytime soon.
So there, 10 of the strangest and grossest delicacies from around the world. Have you ever tried any of these dishes? Or would you try any of these dishes? Let us know in the comments below! Be sure to download HelpMeOrder to always know what to order and to avoid dishes like these. Happy dining!

Julie is an engineering student, singer, marine conservationist, ukulele enthusiast and lover of all things food related.

Latest posts by Julie Young (see all)